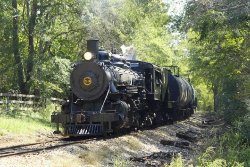 Welcome to the RRPictureArchives.NET contributor site of Philip M. Goldstein.


Areas predominantly photographed are:
- East Texas (Dallas-Houston-Galveston Corridor),
- Hudson Valley & Southern Tier of New York,
- New York Metropolitan Area,
- North New Jersey, and
- Niagara Falls & Hamilton Areas of Ontario, Canada;
including but not limited to the following railroads:

Burlington Northern Santa Fe (Red River Division / Houston & Galveston Subdivisions)

Union Pacific
(Gulf Coast Service Area: Hearne, Bryan, Navasota,  Galveston & Palestine Subdivisions)

Industrial, Terminal & Shortline Railroads (Active & Defunct)


Industrial Locomotives (Critters, Dinkys & Centercabs)

CSX
(Albany Division)

Canadian Pacific
(Freight, Colonie, Canadian & Hamilton Subdivisions)

Canadian National
(Oakville, Grimsby, Stamford Subdivisions)

Norfolk Southern
(Harrisburg Division: Southern Tier, Freight, Sunbury & Pittsburgh Lines)

New York, Susquehanna & Western
(Northern, Central & Southern Divisions), 

Conrail Shared Assets Operations
(North & South Jersey Districts),

Amtrak
(Northeast Corridor, Empire Service & Long Distance Routes) 

Metro-North, Long Island Rail Road, New York City Transit


New Jersey Transit

Kansas City Southern (Meridian Speedway)

Trinity Rail Express


Dallas Area Rapid Transit


Tourist & Heritage Railroads (Delaware & Ulster, Catskill Mountain, Texas State, Strasburg, Cooperstown & Charlotte Valley, etc)


With a strong emphasis on Industrial Shortlines & Terminal Railroads
New York New Jersey Rail,

South Brooklyn Railway,

New York Container Terminal,

Port Jersey,


Construction & Marine Equipment


Albany Port,


Nucor (Jewett, TX)



The vintage images are of many fallen flags, steam excursions, circus trains, derailments, miscellaneous locomotives (not otherwise marked with a location or dated) and various other pieces of rolling stock.
My videos may be viewed on Youtube via this link:
All images contained within this website as well as others and all videography are copyrighted and may not be used by anyone without my express written consent. (Anyone violating this > will < be getting a "nastygram" from my attorney.)

Please feel free to contact me at BEDT14@aol.com for usage permission.

Also, please feel free to visit my websites:

WWW.NEWYORKCENTRIC.INFO
Thanks for viewing, and enjoy!

Phil






You may browse my collection of pictures via the menu located on the left hand side of the page. I hope you enjoy the collection and thanks for stopping by!